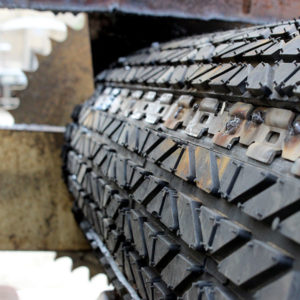 Rapid industrialization has increased the need use of conveyor belts for the transportation of materials from initial raw material to finished products. Rubber conveyor belts are commonly used to convey items with irregular bottom surfaces, small items that would fall in between rollers or bags of product that would sag between rollers.It is often lightweight, durable and wears resistant.
Maharashtra based Continental Belting PVT. LTD was established in 1984 and since then we have been the prominent manufacturer, supplier and exporter of Conveyor Belts. All our Rubber Conveyor Belts are ISO9001 (2015) certified and are manufactured on the standards set up by the DIN, BS, AS, SANS, JIS, IS, etc.
Common industries which use these include-
Table Top
Mat Top
Angled Roller Belting
 Micro Span
Our Rubber Conveyor Belts are highly demanded by the all the well-established perfection demanding companies like ACC, Ultratech Cement, Steel Authority of India, Reliance Energy, Godrej and many more from all over India.
Applications for this type of Rubber Conveyor Belt Belting include:
 Food production
 Pharmaceuticals
 Manufacturing
Packaging
Salient Features of Continental Belting Rubber Conveyors Belts are:
High friction for inclining/declining
High temperature resistant
Tear, rip or cut resistant for very long working life
Best material used and unique carcass built to prevent any mechanical damage
 Pelleted packing facility also available on customization
Resistant to Mildew, Moisture, Rotting and even suitable for the application under Ozone and Ultra Violet Radiation