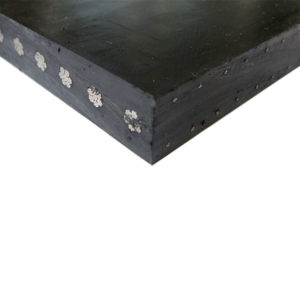 Steel Cord Conveyor Belts are suitable for conveying heavy load materials for long distance. Rubber penetrates perfectly among steel cords through open steel cord that minimizes corrosion of belts. Steel cords also ensure higher elongation allowing excellent energy absorption in the event of impact.
Steel Cord Conveyor Belts are excessively used in the industries like:
Continental Belting Pvt Ltd is an ISO9001 (2015) certified company and we have been manufacturing Steel cord conveying Belts since 1984. Our products are qualified as per the standards set up by EN ISO 15236, DIN22131, SANS1366 and AS1333.
Many high profile local Industries like ACC, Ultratech Cement, Steel Authority of India, Reliance Energy, Godrej, Thermax, Vedanta, UHDE, HCC, Adani, Gujarat Ambuja, JSW Steel, AIS Glass, Saint Gobain and many others are our satisfied regular clients. Our Steel Cord Conveying Belts are supplied to hundreds of cities all over India and are even exporter to more than 45 countries all around the world.
Salient features:
Industrial fabric is used to manufacture Carcass to make it rigid and practically unbreakable with an advanced design for superior energy distribution across belt width.
Long service and working life even under severe conditions
Best quality of raw materials like Industrial fabric, rubber, carbon black, zinc oxide, processing oil are used to ensure the features like:

Fire resistant
Cold resistant
Abrasion resistant
Heat resistant
Chemical resistant

Pelleted packing and Seaworthy packaging for exporting
Have very low elongation and hence very effective for the purpose of large distance conveying