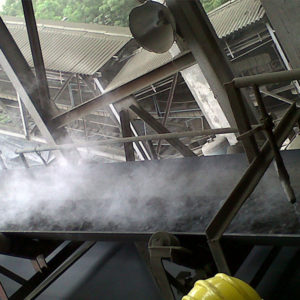 For the use conveying goods or raw materials in the high temperature environments or conveying hot materials in the industries like:
Cement Industry Belting
Fertilizer
Glass Works
Steel and iron industry
Belting for Chemical Industry
Foundries
Waste utilization
Coking plants
Submerged Ash Handling
Continental Belting Pvt Ltd manufacture have been manufacturing Conveyor Belts for its clients since 1984 and till now we have accomplished a feat of serving various industrial giants like ACC, Ultratech Cement, Steel Authority of India, Reliance Energy, Godrej, Thermax, Vedanta, UHDE, HCC, Adani, Gujarat Ambuja, JSW Steel, AIS Glass, Saint Gobain etc. as our convinced clients for years.
We manufacture belts to meet even the International quality standards like DIN, BS, AS, SANS, JIS, IS, etc. and for that reason our Heat Resistant Conveyor Belts are not just supplied to hundreds of cities all over India but are even exported to more than 45 countries on demands.
To make the carcass of the belt practically unbreakable, ensuring lifetime service and least repairing or replacement costs we use the raw material like:
Cotton
Nylon
EP
Steel Cord
Kevlar
All the belts undergoes test rigs via our R&D department and are tested for flex and fatigue. As a result, these belting solutions also provide superior performance under high heat condition. And the belts retains their heat resistant qualities even after prolonged exposure to very hot loads.
Heat Resistant Belts Salient features:
Tear, rip or cut resistant for very long working life
Customized production facility of fabricated conveyor belts
Heat Resistant conveyor belts are tested as per DIN & IS1891
High quality raw material like industrial fabric, rubber, carbon black, zinc oxide etc. making them high temperature resistant and ensure superior conveying of materials at high temperature.
Pelleted packing facility also available on customization
PyroShield Range of Covers :
PyroShield 120 (HR T1 – 120 Deg C)
PyroShield 150 (SHR T2 – 150 Deg C)
PyroShield 200 (UHR T3 – 200 Deg C)
PyroShield 250 (250 Deg C)
PyroShield 550 (350 Deg C)