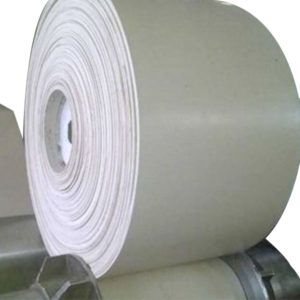 Food Grade Conveyor Belts are specifically used for the transportation of food products for their high hygienic properties. Established in 1984, Maharashtra based Continental Belting Pvt Ltd has been one of the most prominent manufacturer, supplier and exporter of best in class ISO9001 (2015) certified Food Grade conveyor belts.
Working under the leadership of our CEO/Managing Director Mr Deepak Arora, a team of highly professionals and expertise in the field of 84 employee. The team at Continental Belting Pvt Ltd accomplish the feat of over 2500 meters production per day.
Continental Belting Pvt Ltd Provide precisely manufactured white food grade conveyor as well as elevator belting. Our belts are available in white colour finish and do not transfer any odour as well as colour contamination to food products is handled.
Application:
Packaging Equipment
High speed Conveyors
Medical Equipment
Pharmaceutical
Bulk product Conveying
Vacuum application
Big names in the Indian market like Godrej, UHDE, Adani, Vedanta etc. prefer the Food Grade Conveyor Belts manufactured by Continental Belting Pvt Ltd.
Our Conveyor Belts are even exported to the international clients from the countries like Iran, Saudi Arabia, UAE, Qatar, Kuwait, Oman, Jordon, Mauritius, and United Kingdom.
Food Grade Conveyor Belts Salient features:
Flex and fatigue tested before supply or exporting
Customized production facility of fabricated conveyor belts
Pelleted packing facility also available on customization
Food grade conveyor belts are tested as per DIN & IS1891
Clean and quiet operation
Belt surface do not sink which prevent water collection as well as bacterial growth
High quality raw material like industrial fabric, rubber, carbon black, zinc oxide etc. for superior abrasion and chemical resistance