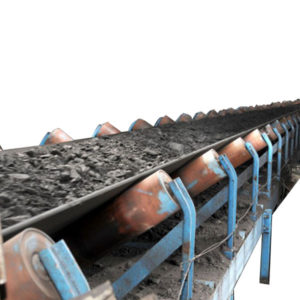 Continental Belting Pvt Ltd have been one of the most prominent manufacturer, supplier and exporter of Fire Resistant Belts in India. Our Fire Resistant belts are supplied to almost each part of the country including hundreds of cities in various states and export them to our client from more than 45 countries like Iran, Saudi Arabia, UAE, Qatar, Kuwait, Oman, Jordon, Mauritius, United Kingdom, Egypt, Nigeria, South Africa, Oman, Tanzania, DR Congo, Kenya, Muscat and many more.
Fire resistant conveyor belts are specifically used for risk free internal transportation like within a building, mine or tunnel where the environment have explosive substances like Coal dust, Gas, Fertilizers and other combustible materials.
Fire resistant belting at Continental Belting Pvt Ltd are made flame resistant as well as static conductive belts for the application of conveying in the industries like:
Power
Light
Metallurgical & Grain processing industries
Chemical
Used under condition of flammable/explosive environment like coal mines
Since its establishment in 1984 Continental Belting Pvt Ltd has evolved and prospered with our ever increasing number of satisfied customers. Today we have a group Turnover 134.35Crore and various industrial giants like ACC, Ultratech Cement, Steel Authority of India, Reliance Energy, Godrej, Thermax, Vedanta, UHDE, HCC, Adani, Gujarat Ambuja, JSW Steel, AIS Glass, Saint Gobain etc. as our convinced clients for years.
Salient features:
Pelleted packing facility also available on customization
Food grade conveyor belts are tested as per DIN & IS1891
Belts backed by fire retardant properties
Capability to deliver superior performance under extreme temperatures
ISO9001 (2015) certified
Standardized as per the standards of DIN, BS, AS, SANS, JIS, IS, etc.
Cover Type
Standards
Minimum Tensile Strength (MPA)
Minimum Elongation (%)
Abrasion
Material Covered
Fire Resistant Belts
SANS-F
17
350
180
Material with fire hazards, e.g. Coal
IS-1891(FR Grade)
17
350
200
ISO-340(FR Grade)
17
350
180
AS-F(FR Grade)
14
300
200
AS-1332(FR Grade)
14
300
200
DIN S Grade
17
350
180
DIN K Grade
17
400
200
MSHA-FR
17
350
200
CAN/CSA(FR Grade)
17
350
200
Cover Rubber Property
Tensile Strength / MPA
Elongation at break / %
Abrasion / mm3
≥18
≥450
≤200
≥16
≥400
≤250