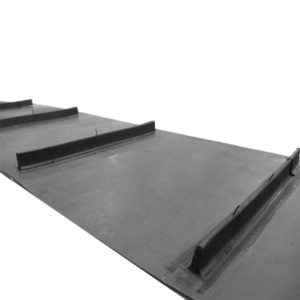 Continental Belting Pvt Ltd has been manufacturing Fabricated Conveyor Belts since more than 30 years. Using modern technology like CAD (Computer-Aided Design)/CAM (Computer-Aided Manufacturing) and most advanced designs to manufacture fabricated Conveyor Belts.
Our Fabricated Conveyor Belts are supplied to over 500 cities of India and are trustfully used by many big named in the market.
As a result of our consistency in providing best quality and customer satisfaction all our Beltings are even exported to more than 45 countries including Iran, Saudi Arabia, UAE, Qatar, Kuwait, Oman, Jordon, Mauritius, United Kingdom, Egypt, Nigeria, South Africa, Oman, Tanzania, DR Congo, Kenya, Muscat and many more.
We provide wide range of Fabricated Conveyor Belts, which includes:
OBMS Magnetic Separator Belts (with Cleats)
Tum blast Belts / Shot Blasting Belts (with Cleats and Guides)
Perforated belts
Longitudinally Jointed Belts (up-to 3600mm width)
Sidewall Conveyor Belts
Hot vulcanized endless belts
With the turnover of 135 crore Continental Belting Pvt Ltd is successfully able to achieve the production feat of 2500 metres per day.
Fabricated conveyor belts have application in the industries like:
Salient Features:
Manufactured Under the standards of DIN, BS, AS, SANS, JIS, IS, etc.
Long service and working life even under severe conditions
Fabricated Conveying Beltings are tested as per DIN & IS1891
Industrial fabric is used to manufacture Carcass to make it rigid and practically unbreakable with an advanced design for superior energy distribution across belt width.
Superior fastening-holding ability on demand
Best quality of raw materials like Industrial fabric, rubber, carbon black, zinc oxide, processing oil are used to ensure the features like heat resistant, fire resistant and oil resistant
Do not require pulley modification system.
Seaworthy Packing
Pelleted packing also available on demand