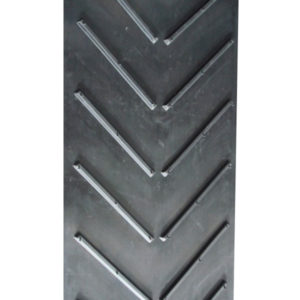 Established in 1984, Continental Belting Pvt Ltd is one of the most prominent manufacturer, supplier and exporter of Chevron Conveyor Belts.
Chevron belting is used to convey materials at angles that are so steep that load slips or falls back. The special profiles on such belts make increased angles of inclination possible compared with smooth surface belts.
Chevron conveying belts are used to convey various materials at steep angles like:
Wood Chips
Bagged Materials
Road Construction
Sand and Gravel
Heavy Duty Scrap Metal
Materials – Fine Coal and Grains
Waste and Recycling Plants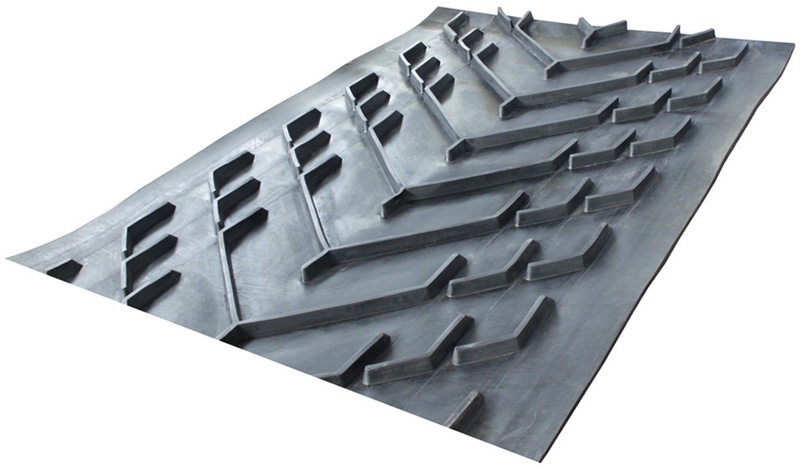 Continental Belting Pvt Ltd is an ISO9001 (2015) certified and We have been providing world-class Chemical Resistant Conveyor Belts to the high profile Industrial Giants like ACC, Ultratech Cement, Steel Authority of India, Reliance Energy, Godrej, Thermax, Vedanta, UHDE, HCC, Adani, Gujarat Ambuja, JSW Steel, AIS Glass, Saint Gobain and many others.
Indications for the slope angle:
Approx. 30° for slightly rolling materials, such – as gravel, coal etc.
Approx. 40° for sticky materials, such as wet sand, earth etc.
Approx. 25° up to 35° for packages, such as sacks, bales (paper hessian) etc.
All our products are manufactured as per the standards of DIN, BS, AS, SANS, JIS, IS etc. to meet the demands of our clients from various parts of the world. Our Chevron Conveyor Belts are exported to more than 45 countries including Iran, Saudi Arabia, UAE, Qatar, Kuwait, Oman, Jordon, Mauritius, United Kingdom, Egypt, Nigeria, South Africa, Oman, Tanzania, DR Congo, Kenya, Muscat and many more.
Chevron Conveyor Belts Salient Features:
Chevron conveying belts are tested as per DIN & IS1891
Low maintenance, high capacity
Best quality of raw materials like Industrial fabric, rubber, carbon black, zinc oxide, processing oil are used to ensure the features like heat resistant, fire resistant and oil resistant
Pelleted packing and Seaworthy packaging for exporting