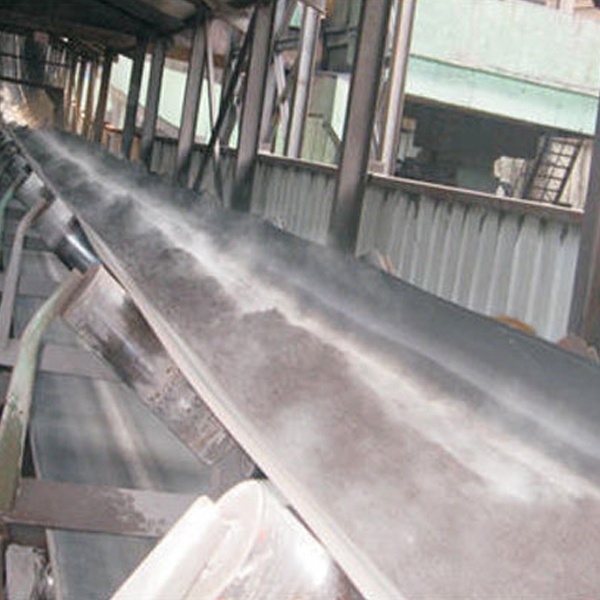 Continental Belting Pvt Ltd. is a Maharashtra based manufacturer, supplier and exporter of Conveyor Belts. Since 1984, we have been providing world class Chemical Resistant Conveyor Belts to the high profile Industrial Giants like ACC, Ultratech Cement, Steel Authority of India, Reliance Energy, Godrej, Thermax, Vedanta, UHDE, HCC, Adani, Gujarat Ambuja, JSW Steel, AIS Glass, Saint Gobain and many others.
Working under the leadership of our CEO/Managing Director Mr Deepak Arora, a team of highly professionals and expertise in the field of 84 employee. The team at Continental Belting Pvt Ltd accomplish the feat of over 2500 meters production per day.
Continental Belting Pvt Ltd. have been manufacturing, supplying and exporting high quality and durable Chemical resistant conveyor belts to our customers from hundreds of cities in India and to more than 45 countries around the world likeIran, Saudi Arabia, UAE, Qatar, Kuwait, Oman, Jordon, Mauritius, United Kingdom, Egypt, Nigeria, South Africa, Oman, Tanzania, DR Congo, Kenya, Muscat and many more.
Chemical Resistant Belting are highly used in the industries where the conveyor belts are used for conveying corrosive materials that comprises acid as well and alkali like:
Chemical factory
Chemical fertilizer factory
Paper mills
Belting for Mining Industry
Fertilizer industry
Cement Industry Belting
Agro Industry Cement
In other areas requiring conveying of acid/alkali-forming materials
Salient Features:
Use of cotton, polyester-cotton, nylon and other material based belt cores that adds to the durability factor as well as resistance from chemicals
Chemical Resistant Conveyor Belts are tested as per DIN & IS1891
These conveyor belts feature superior chemicals and corrosion resistant properties
Having superior elasticity as well as small elongation at rated load
DIN, BS, AS, SANS, JIS, IS, Standardized for quality assurance
Have superior bonding properties with no layer separation
Resistant to most chemicals including chlorinated compounds, acids & bases, coolant oils
Technical Indexes
Item
Tensile Strength /Mpa =
Elongation at break /% =
Abrasion /mm3 =
Hardness /(o)+10-5
Ozone deterioration
Cover
Physical property
Before aging
14
400
250
60
No cracks
After aging
12
340
–
65
–
Acid and alkali resistance
Class
Soak liquid
Density
Soak conditions
Change rate before and after soak
oC x h
Swelling rate
Change rate of tensile strength
A1
HCL
18%
50oC x 96h
=+10%
=-10%
A2
H2SO4
50%
50oC x 96h
=+10%
=-10%
A3
NaOH
48%
50oC x 96h
=+10%
=-10%